Tuckahoe's Vacation Bible School
Come join us for Shipwrecked this summer!
Vacation Bible School is open to all children age 4 through rising 5th graders.  All children must be potty-trained to attend.  At Shipwrecked VBS, we will venture onton an uncharted island where kids survive and thrive!  WE will remember the truth that Jesus carries us through all life's storms!  Shipwrecked is filled with incredible Bible-learning experiences kids see, hear, touch and even taste! Sciency-Fun Gizmos, team-building games, cool Bible songs, and tasty treats are just a few of the standout activities that help faith flow into real life.  Plus, kids discover how to see evidence of God in everyday life–something we call "God Signtings".  Get ready to hear that phrase a lot!
So mark these dates on your calendar: July 16—20, 2018 from 9 am -12 pm.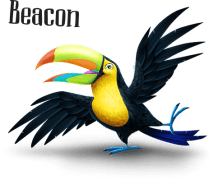 Registration coming soon.   Join us and give a form to a friend!
See you this summer !!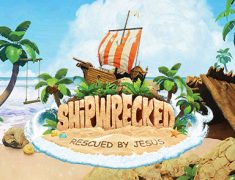 BECOME A VOLUNTEER
Please consider being a volunteer for Vacation Bible School.  Contact Sarah Dennis at sdennis@tuckahoepres.org, if you would like to join our VBS team!!