Music Ministry at Tuckahoe Presbyterian
Music and Choirs
Music is central to the worship life of TPC, and music is chosen to support and reflect the theme and texts of the Sunday morning worship service. Tuckahoe Presbyterian offers many opportunities for friends and members to become involved in music ministry.
For more info please contact Mark Cain, Director of Music Ministries.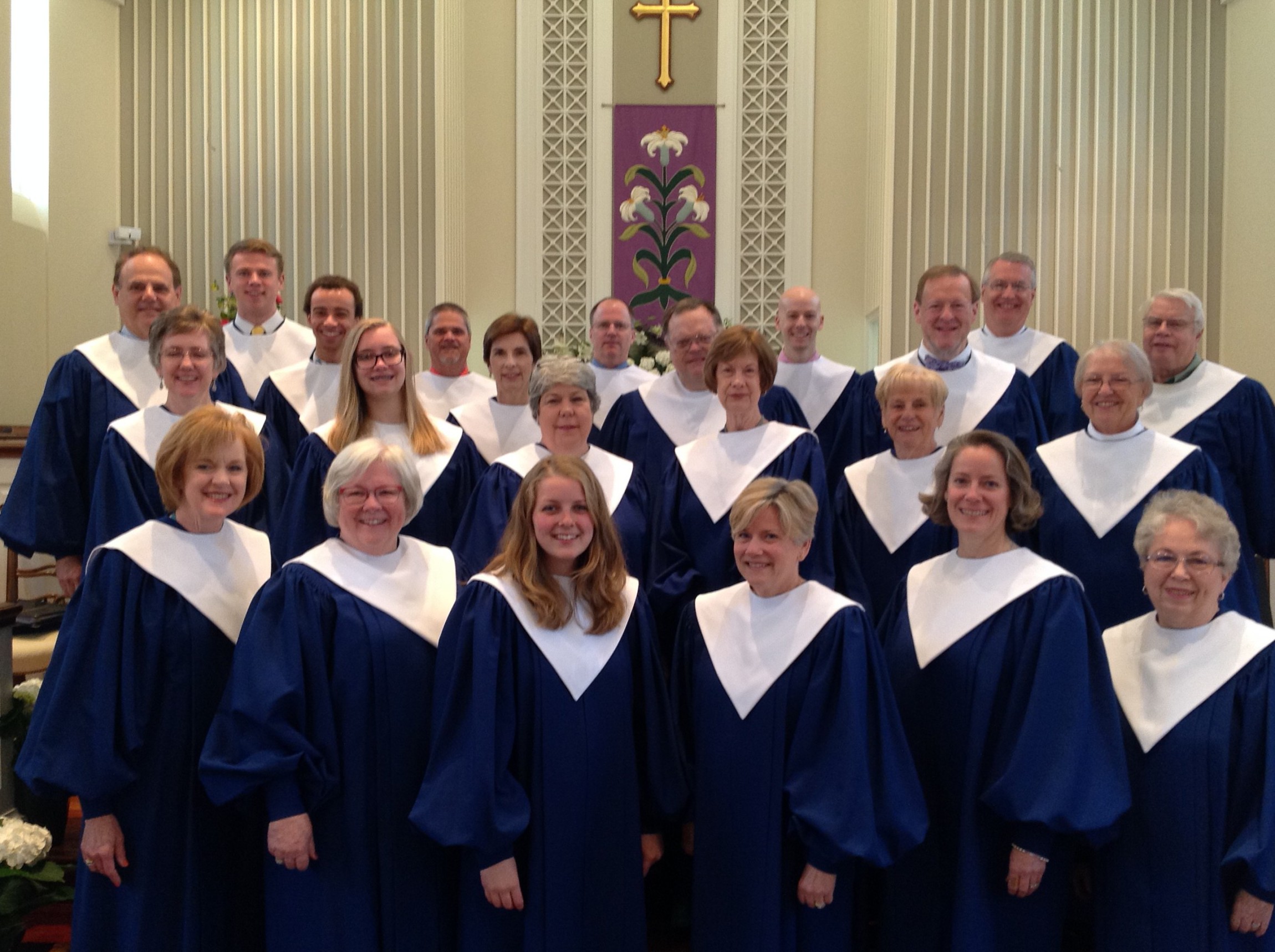 Tuckahoe Chancel Choir
Join us for rehearsal on Thursday evenings from 7:30 PM to 9:00 PM, September – June.
Choral music is a much anticipated part of the Worship experience here at Tuckahoe each Sunday. The Choir also occasionally sings for special concerts and programs outside of the Church. A diverse repertoire of many styles of music from classical to contemporary is maintained. Our group's age ranges from high school through adult. As a close knit group; we have a sharing and prayer time at the end of each rehearsal. Come join us!
Tintinnabulation (Bell Choir)
The hand bell choir regularly rehearses on Wednesday evenings from 7:30 PM to 8:30 PM. With three octaves of bells, this choir is made up of 13 dedicated ringers with advanced musical ability. They are a joy to hear!! TINTINNABULATION rings at least once per month and participates in handbell festivals led by nationally known clinicians as well as in other community ecumenical programs.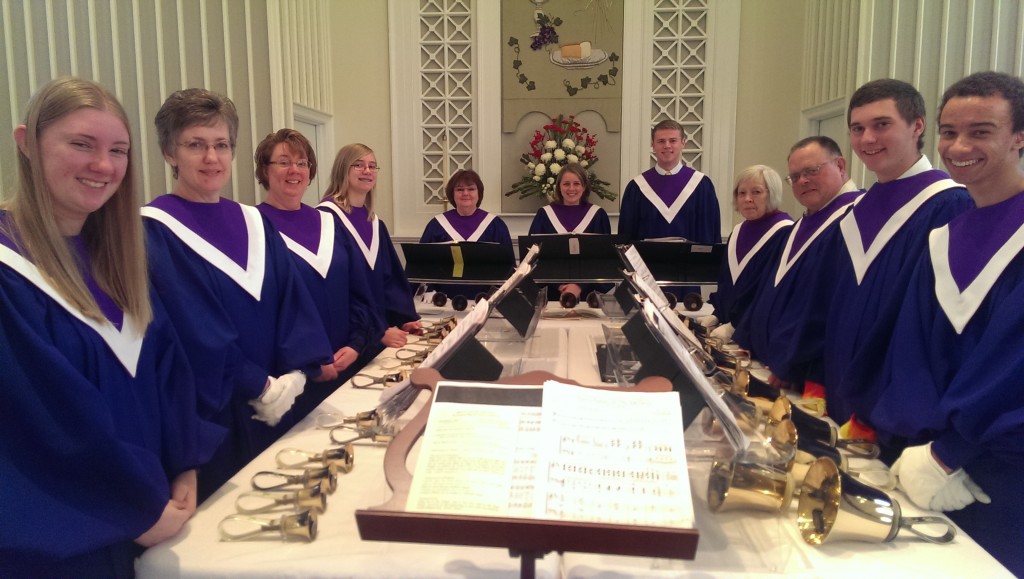 KMD Bells (Kids, Moms and Dads Handbell Choir)
Our KMD Choir rehearses on Wednesday evenings from 5:30 PM to 6:00 PM, September – May. We recently acquired a full set of "chimes" that make ringing easier for tiny hands and wrist!  Come eat supper with us afterwards at our weekly Wednesday Night Supper. KMD Bells participate in worship several times throughout the year. If you can't read music, we'll teach you. Join us for this bell learning experience and FUN!!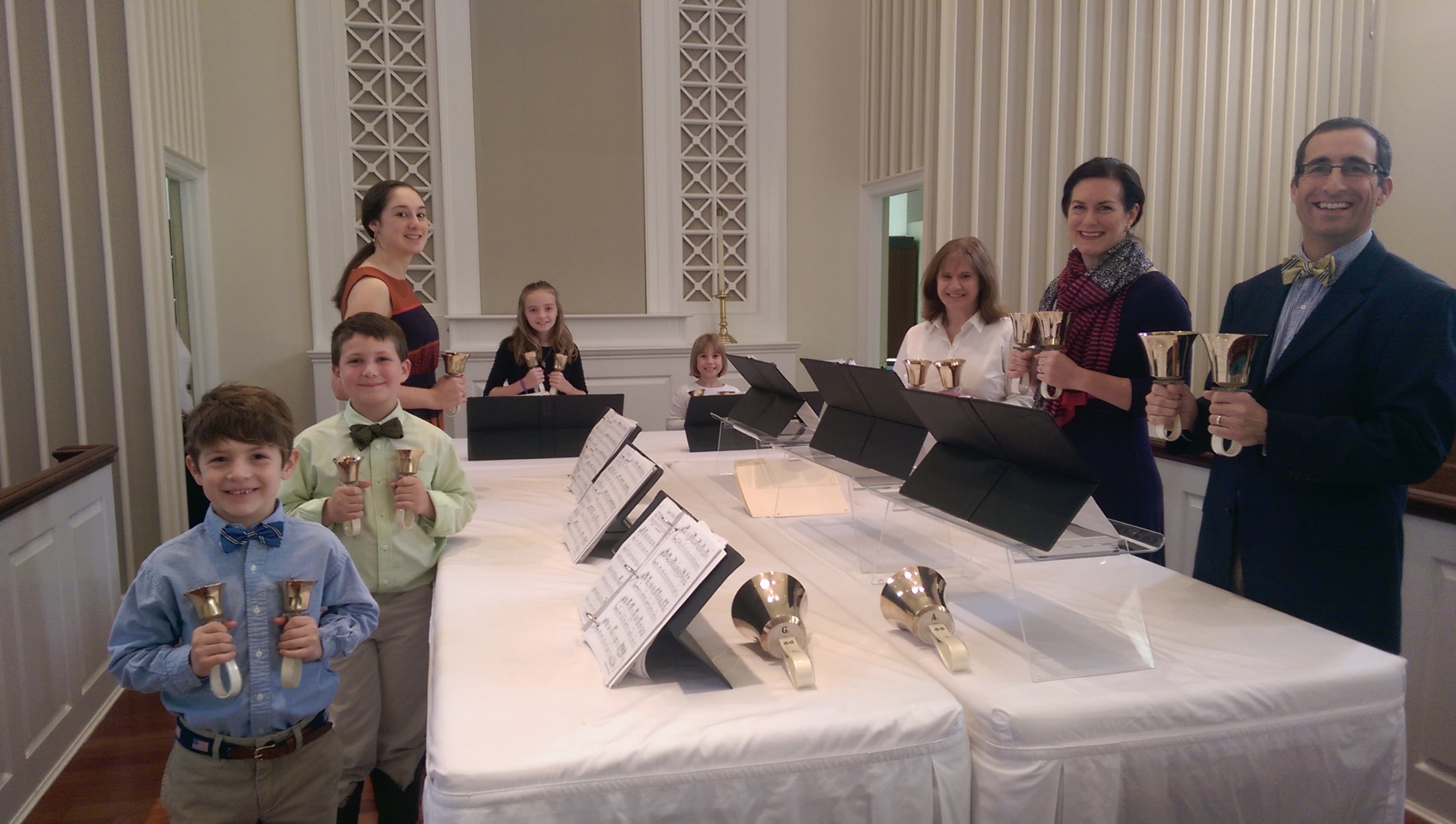 M&M translate!  Music and Motion
Do we have motion?  YES and do we have "E"motion? YES, so we dance?
YES, on your own personal "X".  Do we have Music? YES! Videos and other stuff!  This is for all kids: preschool and up !  Every Wednesday night following the Wednesday Night Supper until 7:30 p.m.
Children's Choir
One Sunday a month, during the Sunday School hour, the children (from toddlers to middle schoolers) have a time for singing with Mr. Mark and Ms. Sarah.  The children's choir rehearses age-appropriate anthems that will be sung during Sunday worship throughout the year.