THE STORY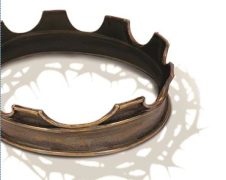 FINDING YOUR STORY IN GOD'S STORY
JOIN US FOR A JOURNEY THROUGH THE STORY!
The Story is a book of selections from the Bible, arranged chronologically, that reads like a novel. During this unique 31-week experience, every member of the family reads their own version of The Story. Come discover together with us how our story is found in God's story!
                                                                    Our Story begins Sunday September 11, 2016.
HOW DO I PARTICIPATE?
Contact Sarah Dennis or the church office via email or phone (282-2860) or sign up on the friendship pads during Sunday worship. This helps us know who is participating and it gets you signed up.
WHAT DOES IT COST?
Nothing! We would welcome a donation ($6.00) to cover the cost of your book, but it is not required.
DO I HAVE TO ATTEND CLASS?
No. You are welcome to read along, but you are encouraged to connect with one of the worship or class opportunities. Please sign up anyway, so we can get you the materials.
ARE ALL OF THE ADULT CLASSES THE SAME?
 No. Two of the classes are designed to be video and discussion based, and the third, taught by Sherry Flournoy is tailored to parents or grandparent.  They will cover all the same material as the other classes with an added emphasis on how to integrate the story at home with your family.
I HAVE NEVER ATTENDED AN ADULT SUNDAY SCHOOL CLASS, CAN I JOIN ONE?
Yes! We want everyone to find a place. Although two of the classes have been meeting for a long time, everyone will be starting fresh with the story, so jump in and join a class.
I TEACH CHILDRENS SUNDAY SCHOOL SOME TERMS, CAN I STILL JOIN A CLASS?
Yes! All adult classes will be happy for you to come when you are able. Do not let your desire to serve keep you from attending a class.
ARE MY CHILDREN STUDYING THE SAME STORIES?
Yes. There will be some home questions published for each week. You are encouraged to make them dinner conversation. You are also encouraged to read to younger children. Members of the family class will talk each week on how to do this.
WHY WILL IT TAKE SO LONG?
There are 31 chapters covering 66 books of the Bible.